Interview by NINA SEVER — Photos by MATT COLOMBO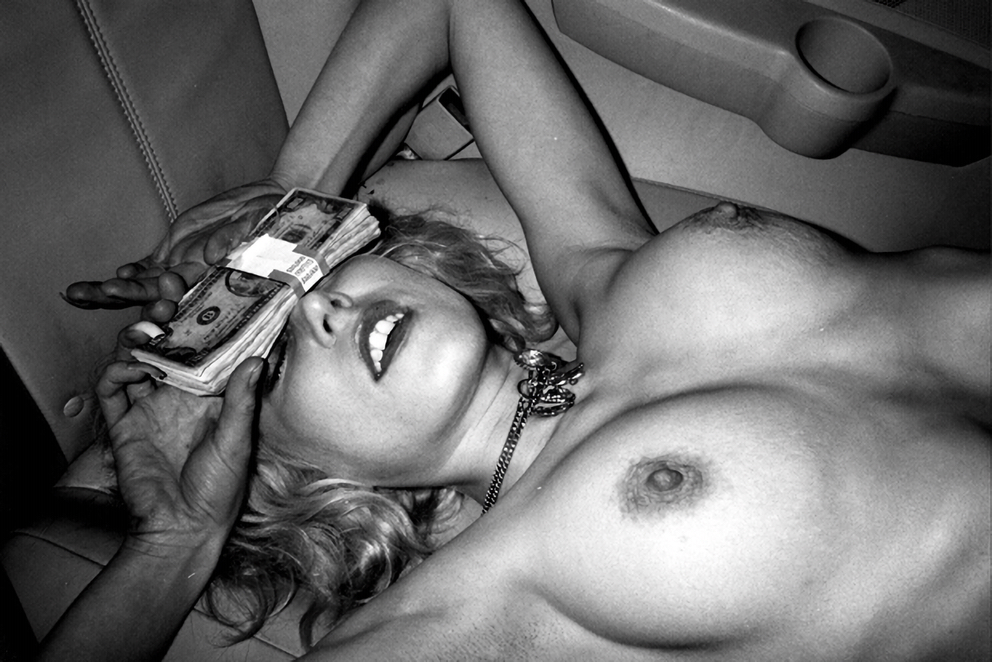 Perhaps the most open-minded and passionate woman that we've met so far. She has a joyful point of view on things and situations, she's incredibly funny and sincere and her unmistakable look just flows through her body right from a brilliant mind. We tried to catch her just after her last trip to Las Vegas and she point-by-point told us about the entire experience, jumping here and there between memories of a crazy life.
NINA S. — We got to you by seeing Matt Colombo's photos of you. Can you tell us something more about the shoot?
ACTUALLY H. — Umm… we took pictures in the back of my car in front of a side wall of Paramount Studios. We were supposed to shoot in a motel room, but the motel owner would not allow it and I guess there were people sleeping in his bed. It was confusing. I met at Jumbos with my stylist friend Devon as back up in case Matt turned out to be a rapist murder. He wasn't however; he is very nice! We had cheap tequila and Santitas tortilla chips for catering. Since we had limited time and no location I decided that the easiest character to be would be something of a victim. If you are a victim, you can become stronger.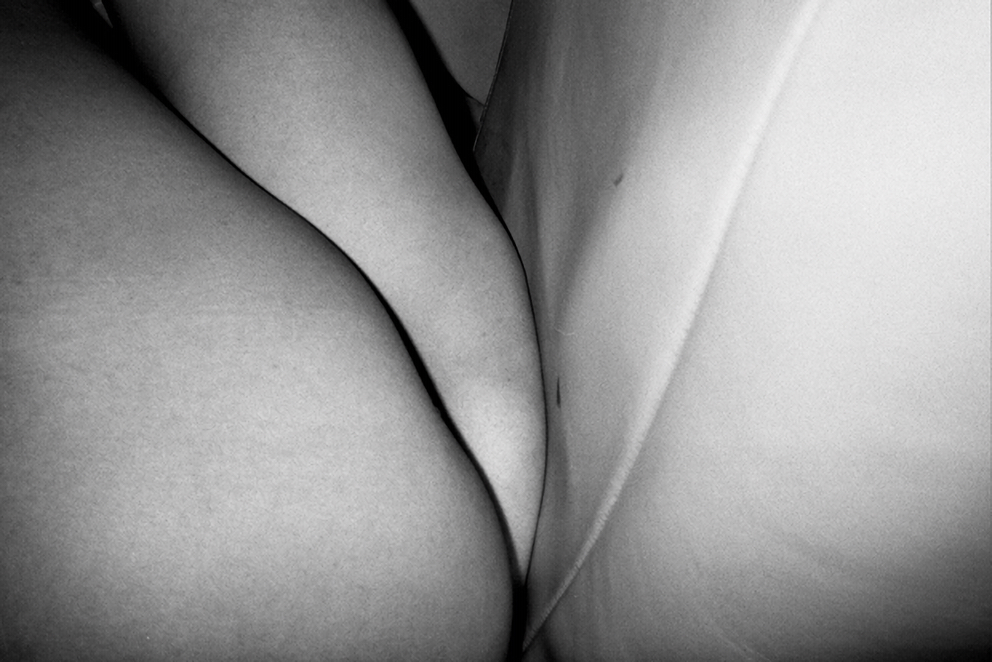 NINA S. — When I first contacted you, you were lost in Las Vegas! What were you doing there?
ACTUALLY H. — I was doing a photoshoot with my boyfriend Socrates while at the same time showing him the city.
I think Vegas is hilarious if you look at it the right way (really drunk and with a sense of humor), but one thing I really can't stand is the blaring horrible music they are blasting out at every pool! It totally gives you a headache. I think the hotels are trying to be 'hip', it is really just hurtful to the senses. It's a shame, but that is what Vegas is about – total, constant change. It is very interesting to visit the older hotels because they are like ghost hotels of a classier time. The Riviera, for example, was practically empty; I was just trying to imagine Sharon Stone from Casino in it, but its hard to ignore the ripped carpets and tarnished gold-mirrored walls… and the fried-food courts which have replaced the high class Sinatra restaurant lounges. Could you imagine Jayne Mansfield coming back from the dead and walking into Circus Circus now? That would be an amazing video! I might try and shoot that. Do women even look like that anymore? I don't see any Elizabeth Berkleys ('Showgirls'). Most women are either obese, meth-skeletal or Kardashian-filler-flesh in Vegas.
ACTUALLY H. — One of my favorite parts of the Vegas trip was eating a chilled seafood platter with wine at this beautiful, very Parisian restaurant at the hotel Paris, while watching the fountains dancing and thundering to a tolerable Elton John song across the street at the Bellagio. The only way to 'people-watch' without getting grossed out. You are so above it all, and suddenly all of these themed mega-malls make so much sense. The restaurant is called 'Mon Ami Gabi', the best restaurant in Vegas maybe! Well… there is also a great Tiki Bar called Frankie's which is just past downtown Vegas; people should check that out. One should also go to at least one all-you-can eat buffet, just to get grossed out and experience true Americana. Also, I Love Caesar's Palace every time. Only thing I am not into all these gross 'Hollywood' bars and new hotels that don't have themes – really bums me out! All these fedoras and bad clunky 4 inch heels and straightened hair with boring extensions…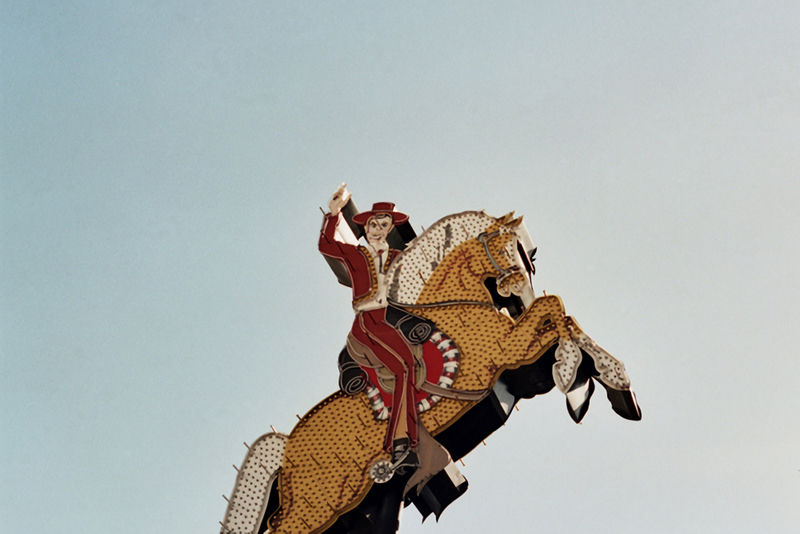 NINA S. — Okay, all this sounds crazy and fascinating. As you are, probably. But you are based in Los Angeles, aren't you? Tell us something more about your place, about your activity in this city, about art in general.
ACTUALLY H. — Los Angeles is my favorite place to come home to. It's just very me. It's hard to explain how much I love it. Los Angeles is so young, but in some places already a ghost town; there is so much history that no one even knows about, so many hidden, magical places. You get a metropolis while all at once you are near ocean, mountains, forests, deserts… If you want snow, you just drive an hour into Arrowhead in the winter! It's all here and sometimes it's too perfect, but I like 'too perfect.' And yes it's true, you get the horrors coming from Rodeo Drive, but bad plastic surgery and horrible screenwriters are in New York and Europe too!
I live in Elysian Park near some great taco trucks, a hidden park surrounded by palm trees, a view of downtown and the sound of distant freight trains and peacocks.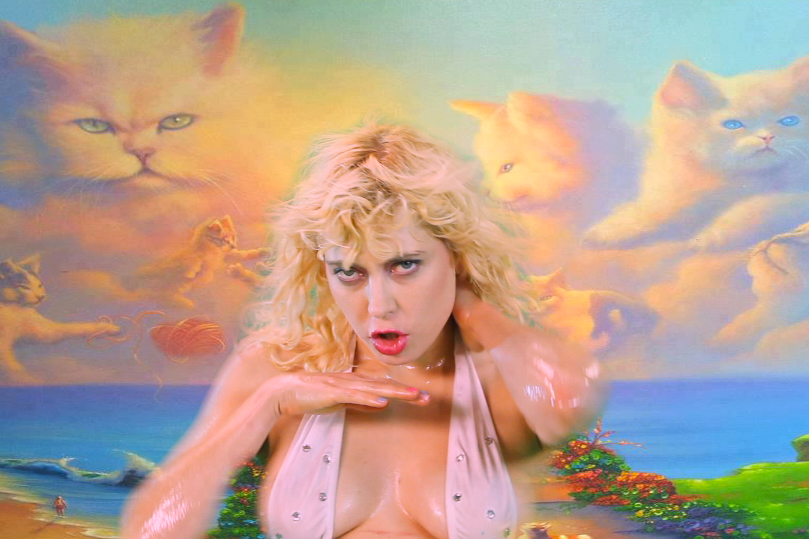 NINA S. — And what is Kitten Heaven? Is this your own take on visual art? Please explain…
ACTUALLY H. — Kitten Heaven is where I am employed according to Facebook. I try and contribute images from the internet to the less-mass Facebook followers. I heard a beautiful kitten say the other day, 'That was then, this is meow.' I accidentally put a picture of La Cicciolina on the Invite feed for my last Cheetah's show and got taken down from Facebook for a week. (She had her tits out but there was also a little pubic hair and no panties – I must have overlooked this!) Right now, I am allowed on but i have to wait another 24 hours to put anything up or like anything. Facebook is pretty much my entire fan base, so I really don't want to offend the system – it was purely an accident of forgetfulness. I am so use to seeing naked things that I forget about the rules sometimes.
NINA S. — I have the same problem, from time to time. This kind of image, by the way, seems to totally in line with your lifestyle. For example, your way of dressing, or the way people represent you in photos, or the pictures you collect on your own. Tell us about your inspirations. Have you ever asked yourself why you are so attracted to this particular kind of visuals?
ACTUALLY H. — Kittens and hot, androgynous guys? Torture, sex, Vikings, Jurassic Park, Marilyn Manson, HBO, tropical snow, Mae West, Pre-Code Hollywood, golden mirrors, marble, Anthony Bourdain? It's such a mix, but I suppose they represent 'the way' you speak of. I don't even know what it is myself; I was hoping you would give me your opinion. As an artist, I want to make art that interests and entertains not only myself but other people. This is another reason why Facebook has been so beneficial. I feed off the 'likes'! For my last music video, I asked Facebook fans to vote for which song out of 5 to do a music video for and it ended up being an almost tie between 'Super Future', 'Mine', and 'The Water Is Pink'. I was secretly hoping to do 'Mine', but 'Super Future' worked so well… I wouldn't have done it out without the fans. And the fact that 'fans' voted on it, made the process so much more fun – like I was creating a gift. My favorite part about making music is making the music videos.
NINA S. — In what kind of places do you usually perform? Which is the strangest you've ever been in? What is your favourite?
ACTUALLY H. — Recently I have been playing at Cheetahs strip club in Hollywood because I have a monthly residency there. I play and I book bands and DJs that I like. It's the best combination – you get to have bands play minimal 20 minutes sets while strippers dance. It's the best. Strangest, (which means best to me) place I have ever performed in it's gay S&M bar in Athens in the middle of the riots two summers ago.
NINA S. — And what kind of places do you just like to visit to chill out a little?
ACTUALLY H. — I love to see movies – stadium seating and buttered popcorn. To make it healthier I substitute a big smoothie from a nearby steroid-run gym. My favorite theatre allows smoothies. I am planning a new video this summer, so the popcorn is out.
I also like to chill out at Tiki Bars and strip clubs. Tiki Ti and Jumbo's are my ultimate chill out destinations in LA. I need to make more money for both. My ultimate goal is to shower strippers freely with many many dollar bills and to be able to afford magical cocktails without ever even looking at prices.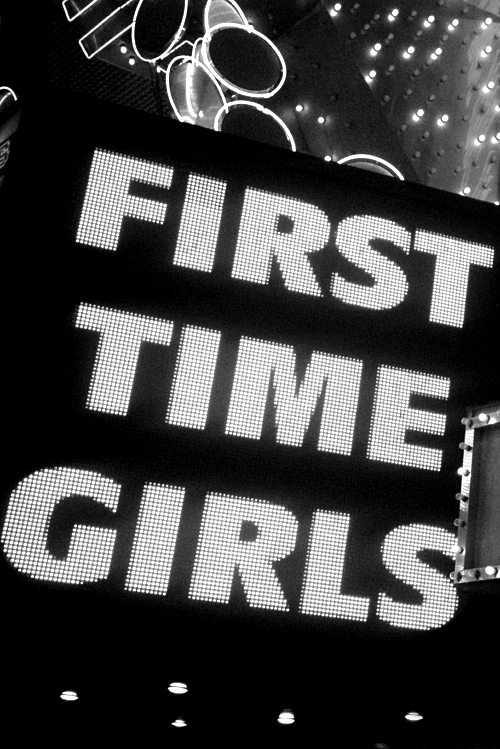 NINA S. — What do you look like when nobody's watching? Are you ever tired of the character you've created? Or it just comes out spontaneously, so you don't even think about it?
ACTUALLY H. — When nobody's watching I can't be sure, because I can't see myself! I get more tired when I am not working, so if I am a character in my videos and photos, then I suppose that is my true self. I really get depressed when I sometimes become lazy. Laziness happens after performing minimal tasks in the real world for money – you come home and get sucked into television shows. I LOVE TV, so its a necessary evil. Last month I spent two days in bed watching back to back episodes of 'Sex and the City'. I learned a lot, but it was hard. I don't think anyone was watching me, but I think I had my hair pulled back and I was wearing a robe and eating frozen yogurt. I did not have a face-mask on, but I did put lotion on my feet with socks.
actuallyactually.com
instagram.com/actuallyhuizenga
July 2013