Interview by CHIARA CAPUTO — Photos by ALICE ROSATI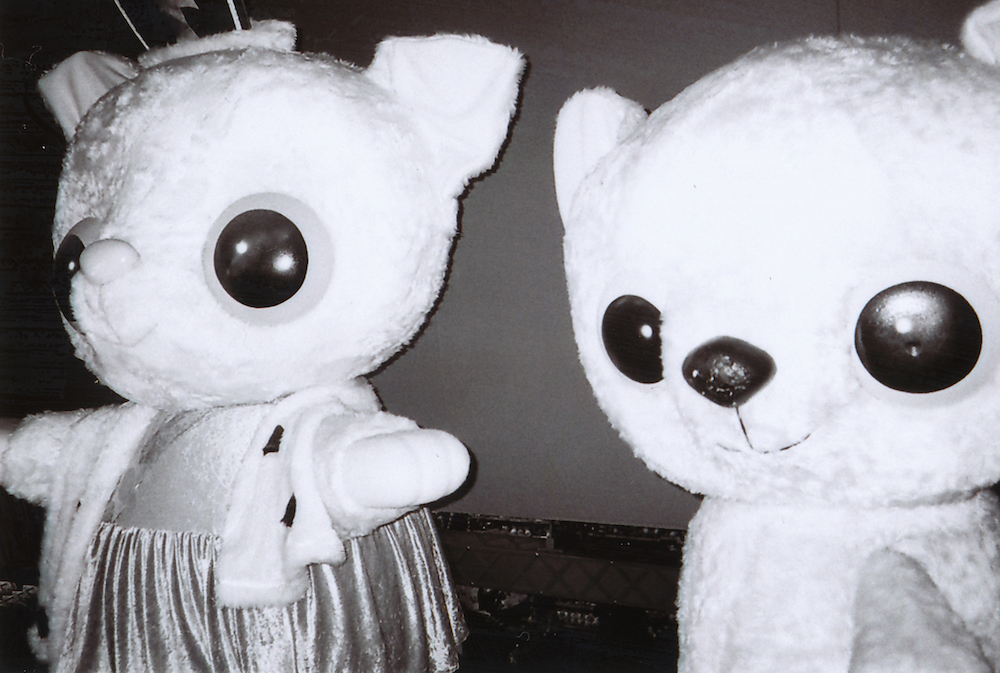 There are photos that talk, photos that tell a story. That is the case of Alice Rosati, excellence of Italian fashion photography who has achieved remarkable results in just a few years. Born in 1985, an extraordinary talent, an instinctive, almost physiological attitude towards photography. Aware of the ephemerality of fashion, Alice succeeds in highlighting its most charming side by capturing 'living' images, capable of evoking emotions. Film-photography-lover, which she uses for her portraits, Alice lives in a world made of images in motion, ultimately revealing a clear cinematographic inspiration. Motel signs on dark and desolated highways, flaming red cars, Eighties atmospheres…. but also a use of dreamlike suggestions, distressing sequences, which we can find for instance in the huge puppets, the animals sculptures and in apparently banal details which, all of a sudden, seem to come alive just for announcing some catastrophe. Her photos unveil the dark side of fashion and of American cityscapes as much as a David Lynch's movie. Eerie images, possibly symbols for the so-called 'Unheimlich' theorised by Freud, but also echoes of Fellini's imagery, opposed to scenarios set in a surreal and plastic-coated Las Vegas. Alice tells us about her cinematographic quotes, such as the references to 'Carrie' – Brian de Palma's 1976 masterpiece from an adaptation of Stephen King's homonymous horror novel which became a Seventies cult movie. Blood had never looked as glamorous as in Alice's photos!
Alice Rosati's women are often charged with a clear eroticism: teenagers who like to provoke, between alcohol and sex, floating in atmospheres recalling Sofia Coppola's 'Virgin Suicides'. Her settings vary from the all-American movie-like scenarios to the sophisticated atmospheres of French essai cinema. Alice Rosati tells us about the child she used to be: barely 4 years old yet perfectly at ease with a camera in her hands, 'my dad's present'. I believe real talent doesn't need any school. This happens to be Alice's case who's entirely self-taught. After the achievement of a BA in Art Criticism from IULM, Alice sparkling career begun, managing to get her photos on the pages of some of the most important glossy magazines, from Elle France and Elle Germany to Glamour and MarieClaire Spain; from IoDonna to Velvet, Grazia and Madame Figaro, just to mention a few.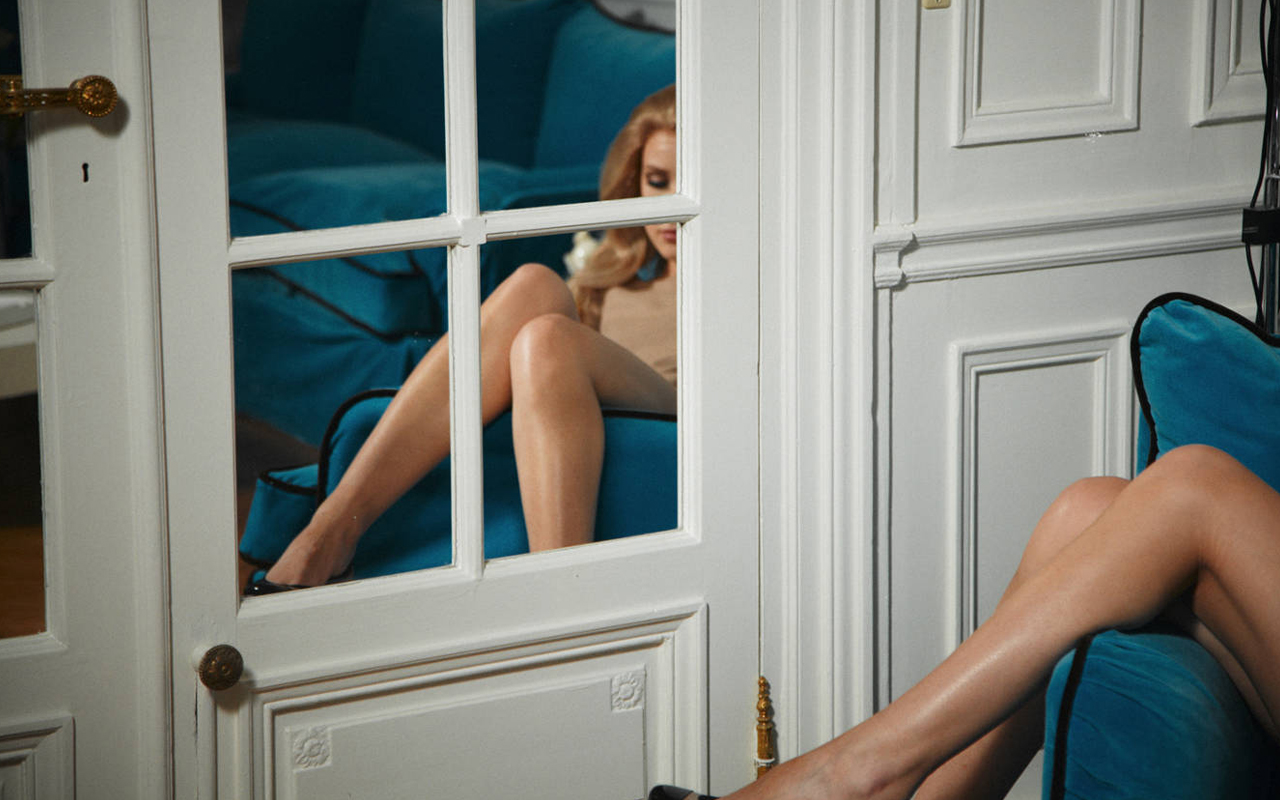 CHIARA C. — Your photos draw from a nearly-cinematographic imagery. Is it an unconscious mechanism or are you aware of it?
ALICE R. — I like starting from the creation of a mood, so that I may get inspired by an atmosphere to tell a story. Be it a love affair or a journey, I'm interested in communicating an emotion. So it follows that my photos originate from sequences on the move. I adore recreating cult movies scenes, from Lynch to Kubrik, but also Antonioni, Tarantino, Brian de Palma, Fellini and Sofia Coppola.
CHIARA C. — With reference to photography and visual arts in general, which are your favourite artists?
ALICE R. — Guy Bourdin and Helmut Newton. But lately I like also Sylvie Fleury, Martin Parr, Anish Kapoor. They're all artists that, though in different fields, have proven to have a great personality.
CHIARA C. — What have your favourite subjects been so far?
ALICE R. — I'm very fetishistic, of course high heels and red nail polish. Mine is a very sophisticated and self-confident woman, such as the great French icons, for instance Anouk Aiméè.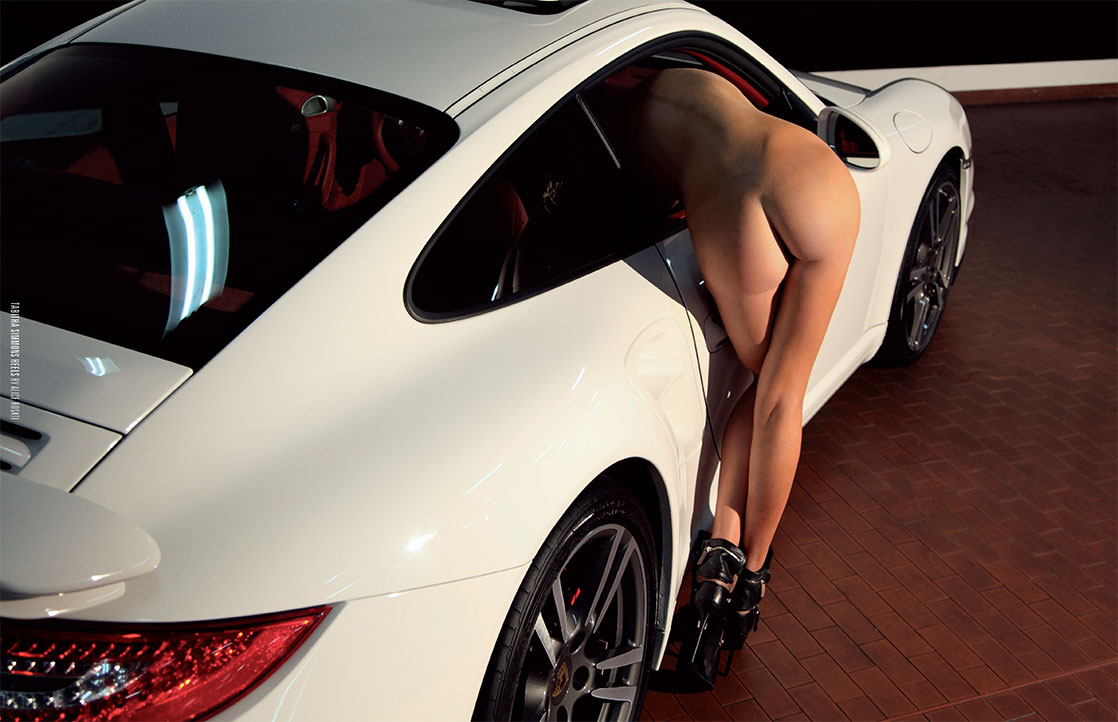 CHIARA C. — What is beauty in your opinion?
ALICE R. — I believe that nowadays if we don't recall the Greek Apollonian concept of beauty, it has lost its original meaning. In order to be beautiful something has to draw my attention, and it may be even an imperfection in a face, a parking in the twilight, an empty supermarket or just a neon light in which a letter turns on just sometimes.
CHIARA C. — How may you define your personality?
ALICE R. — Chaotic and extremely self-critical. I tend not to be satisfied easily, while I always go on testing.
CHIARA C. — What has been your greatest satisfaction so far, considering the several praises achieved?
ALICE R. — The Art Issue which I'm creating with my husband, SANSSOUCIMAGAZINE.com, a brand new artistic project which will be presented next October during Fiac in Paris.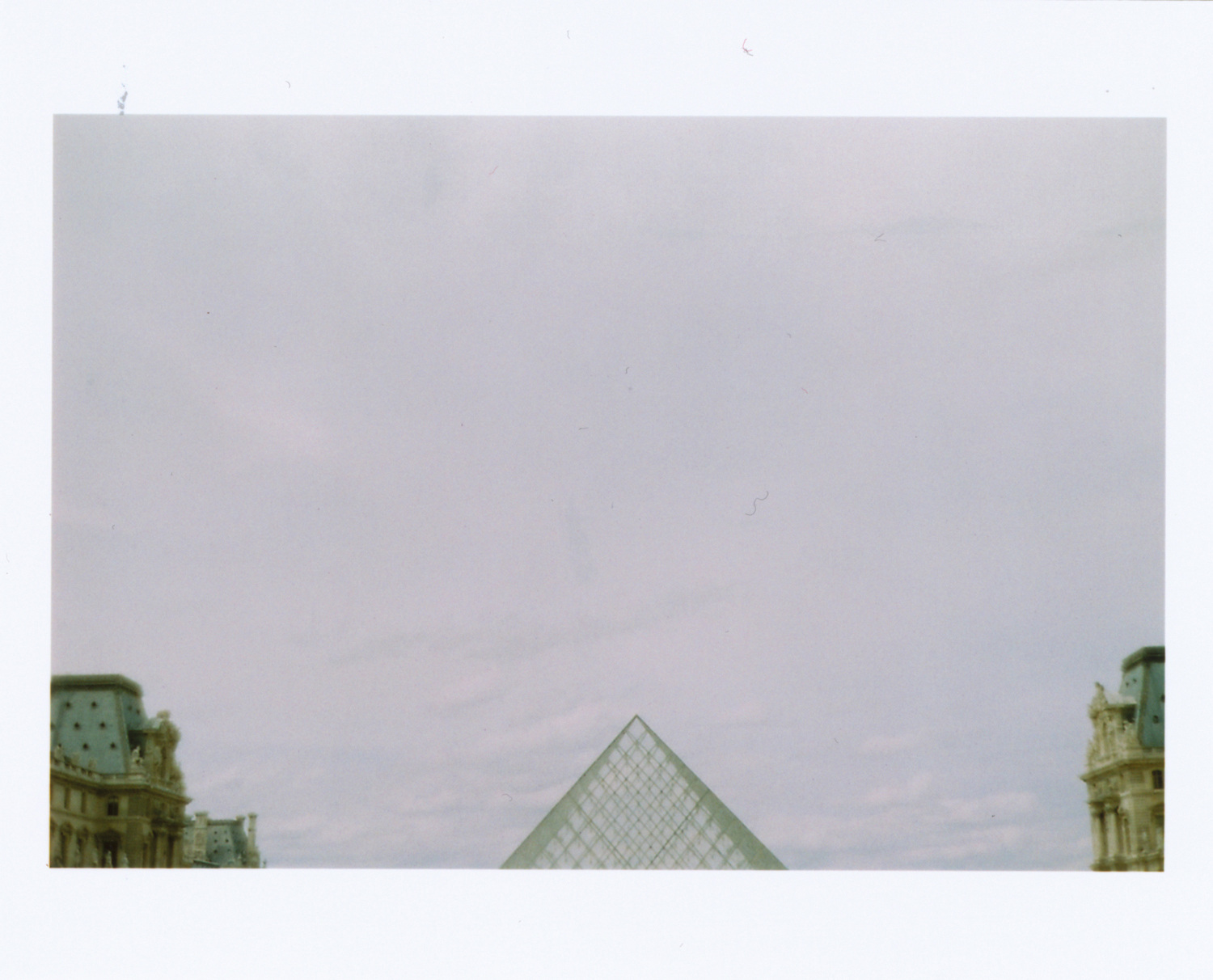 CHIARA C. — What is elegance for you today?
ALICE R. — Elegance is something innate, in my opinion it may never be flaunted. There may be elegance even in silk pyjamas dressed in an intimate atmosphere.
CHIARA C. — Your photos represent extremely sophisticated women, but there's also a great pathos lying beneath them. The ataraxia of an unattainable perfection is not shown anymore, but, on the contrary, there are now figures who feel emotions, despite models' physical perfection. Does physical perfection exist according to you?
ALICE R. — I think they're just abstract categories, especially in a period like this, in which a great confusion reigns. I may say that my perfection ideal is surely that of an imperfect beauty, which makes me feel something, and God bless imperfection as long as it may be still able to express something.
CHIARA C. — How would you define the concept of femininity?
ALICE R. — I find a great femininity even in very simple gestures, such as playing with a lock of hair in order to draw a man's attention starting that particular role play which is seduction.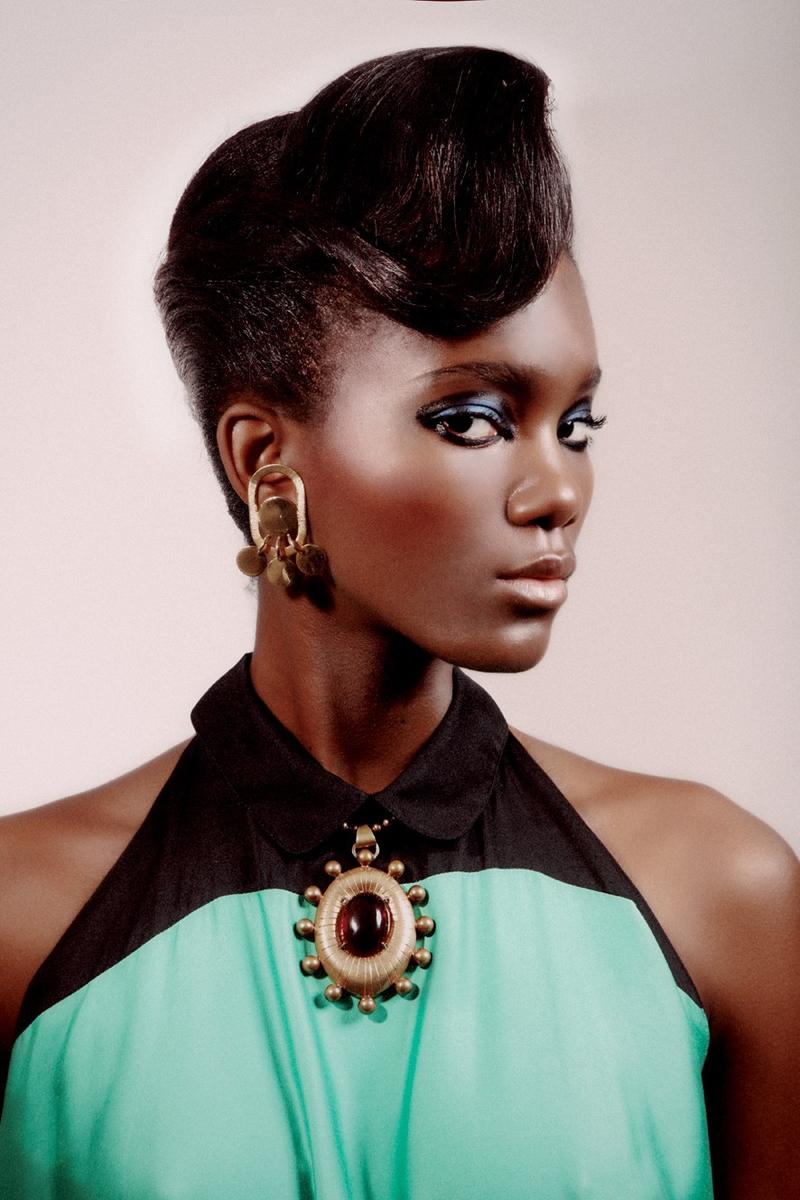 CHIARA C. — You have defined photography as a metaphor for sexual intercourse. How would you define eroticism?
ALICE R. — When we are on the set there's every time a different kind of erotic tension, depending on the model's sex. In the game of seduction, I have to distinguish between a male or a female model, because everyone has a different kind of sensuality, being male's seduction much more immediate and less sharp and cerebral than female's. In every case, when a model has to get undressed, it always bursts out an erotic tension and it establishes even a trust relationship between the photographer and the model.
CHIARA C. — Where does Alice Rosati want to arrive?
ALICE R. — To Vogue Italy's cover. Where else?
CHIARA C. — …and we believe it won't take her long to get there!
alicerosati.com
instagram.com/alicerosatistudio
May 2013