Interview by VITTORIA MASCHIETTO and ANDREA QUARANTOTTO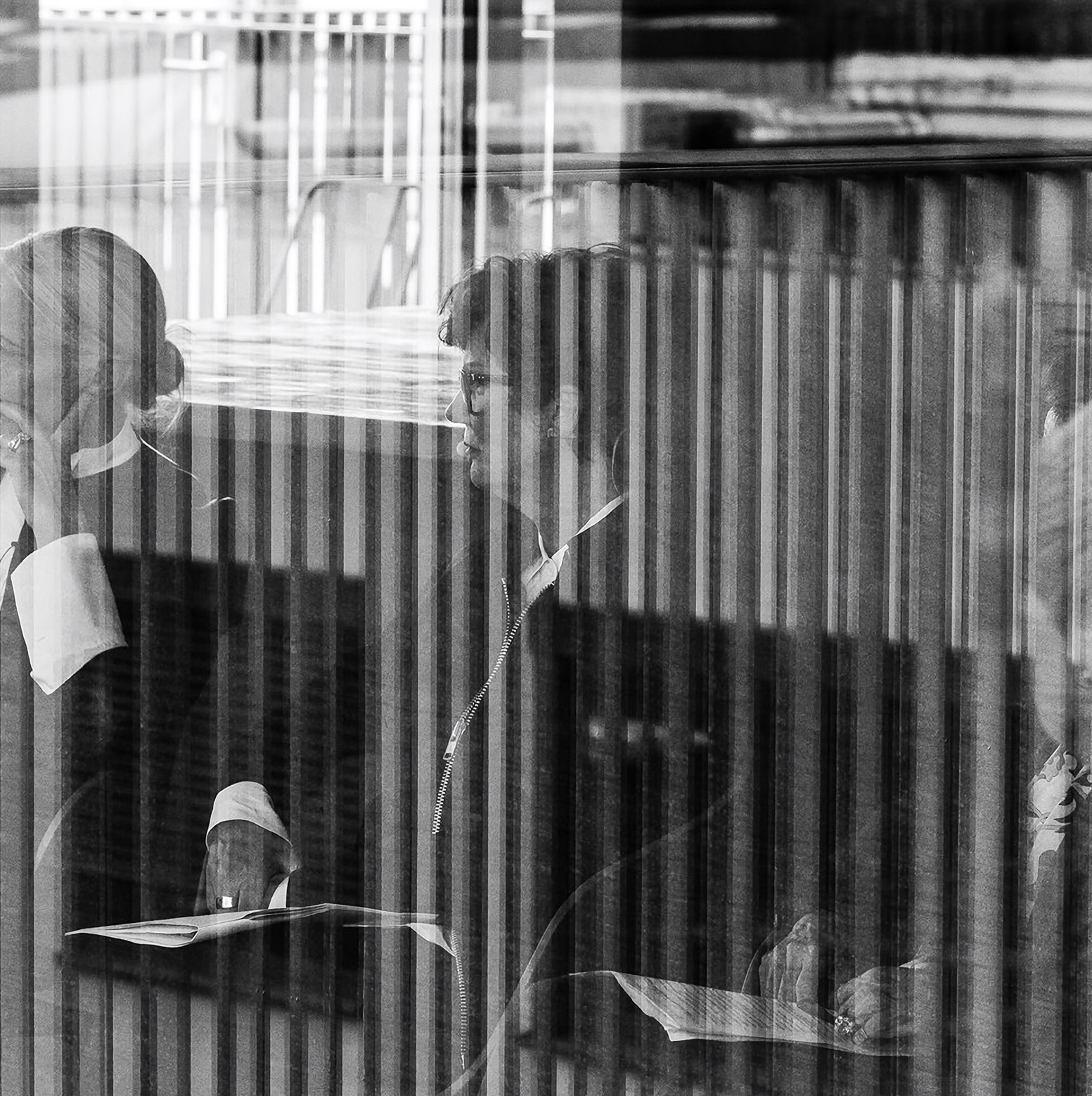 Around the mid-nineteenth Century, Baroness Fiorella Favard de l'Anglade transformed her luxurious residence into a neoclassical centre of Florentine culture. Today, all we have to do is gaze along the river Arno, down Via Curtatone and there it is, just on the right, following the course of the river and overlooking the Bellosguardo Hills. Walking briskly, Andrea, next to me, decides he must take a photograph – just one – even though film cameras are not made for the instant shots of a compulsive tourist. We enter. A monumental marble staircase leads us up to the first floor. And there she stands: black, short hair, glasses, thin lips – veiled in red – bright-eyed. Composed, she smiles while she invites us into her office. No ornaments, columns or other golden frills in her room: instead, a clear and crisp daylight violently pervades the half-empty space with grand glass doors overlooking the balcony. Just a few scattered papers and a metallic MacBook Pro at the centre of a big dark wooden desk. The only decorative object seems to be a white cloth-lined mannequin. There, Linda Loppa – sixty-five, born in Antwerp, Belgium, a career spanning over 40 years in fashion, one of the most noted faces of international education in the industry, Director of Polimoda, International Institute of Fashion design & Marketing, since 2007 – is sitting in front of us, dressed in black and white; composed and essentially minimalistic.
ANDREA Q. — We decided to interview you not only to let our readers know about your interesting life and works, but also to explore the allure of two wonderful cities: Antwerp and Florence, which are both intrinsically connected to you and your work. Can you tell us something about Antwerp?
LINDA L. — Antwerp… a beautiful city, and I must mention its impressive harbour at night.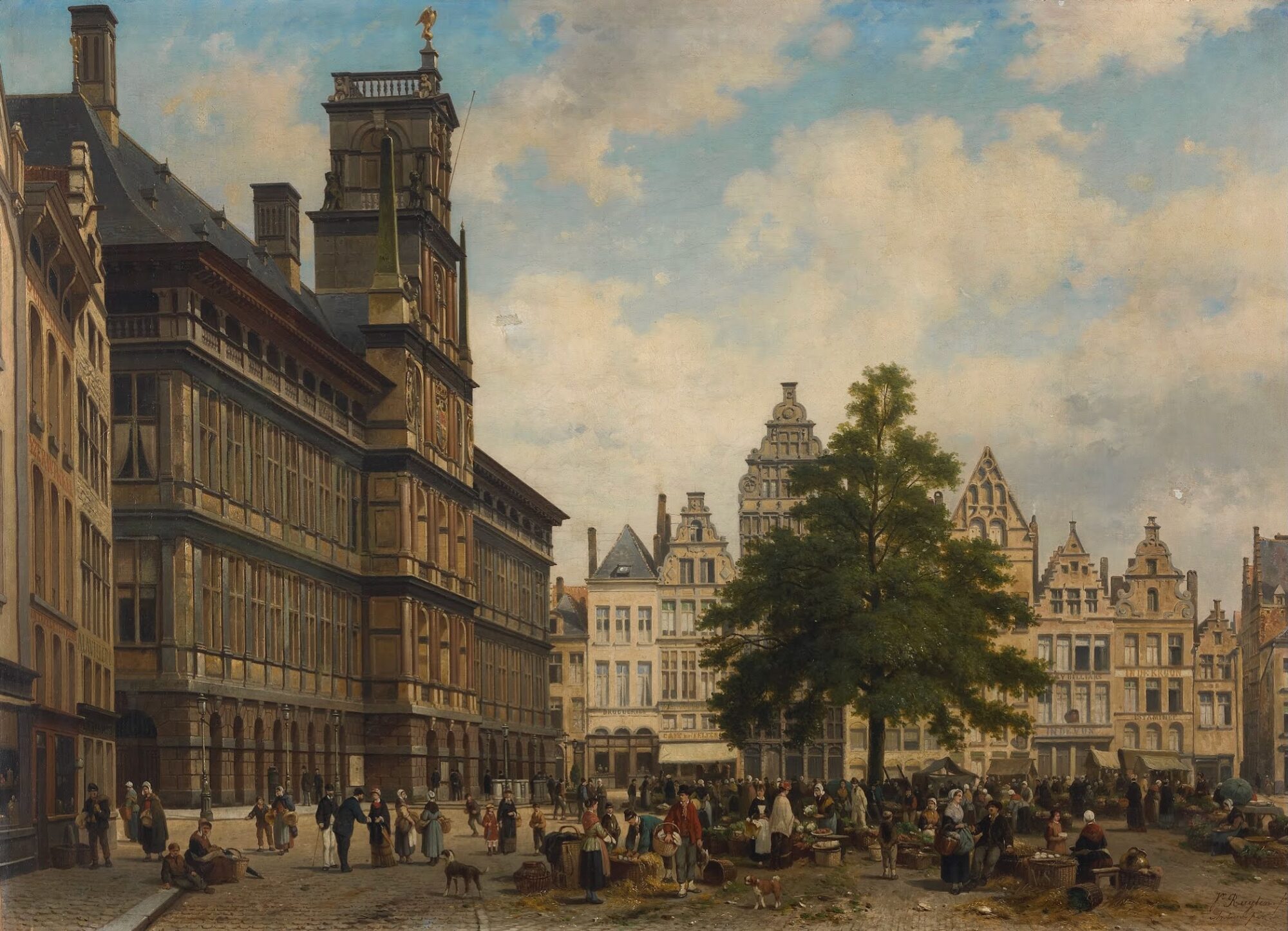 ANDREA Q. — Antwerp really mesmerised me, and its history and architecture fascinated me. It was sunny when I was there and I discovered the geniality of its shapes, which have ever since influenced me, my photography and even my way of observing and narrating things. I think you understand what I mean…
LINDA L. — I haven't been to Antwerp for a while, however, I have a trip planned very soon. When I was a child I used to live very close to the station; it was all very nostalgic back then. Now everything has changed. However, yes, I do understand what you mean. Although now I feel like that about Florence.
ANDREA Q. — But don't you ever miss that experimental 'attitude'? In Italy we tend not to like taking risks.
LINDA L. — Yes, that is true, Italy is lacking modernity at the moment.
VITTORIA M. — Do you believe Italy should aim at modernity? Does Italy underestimate itself?
LINDA L. — Yes, it does, greatly… Italy has all it takes: artistic and landscape heritage – landscape is fundamental. Florence and Antwerp are not that different, really. The two worlds are to some extent similar. They have the same cultural interest and wealth, the same artistic background. Just think about Renaissance painting: there was so much communication and discussion between the Flemish and the Florentines!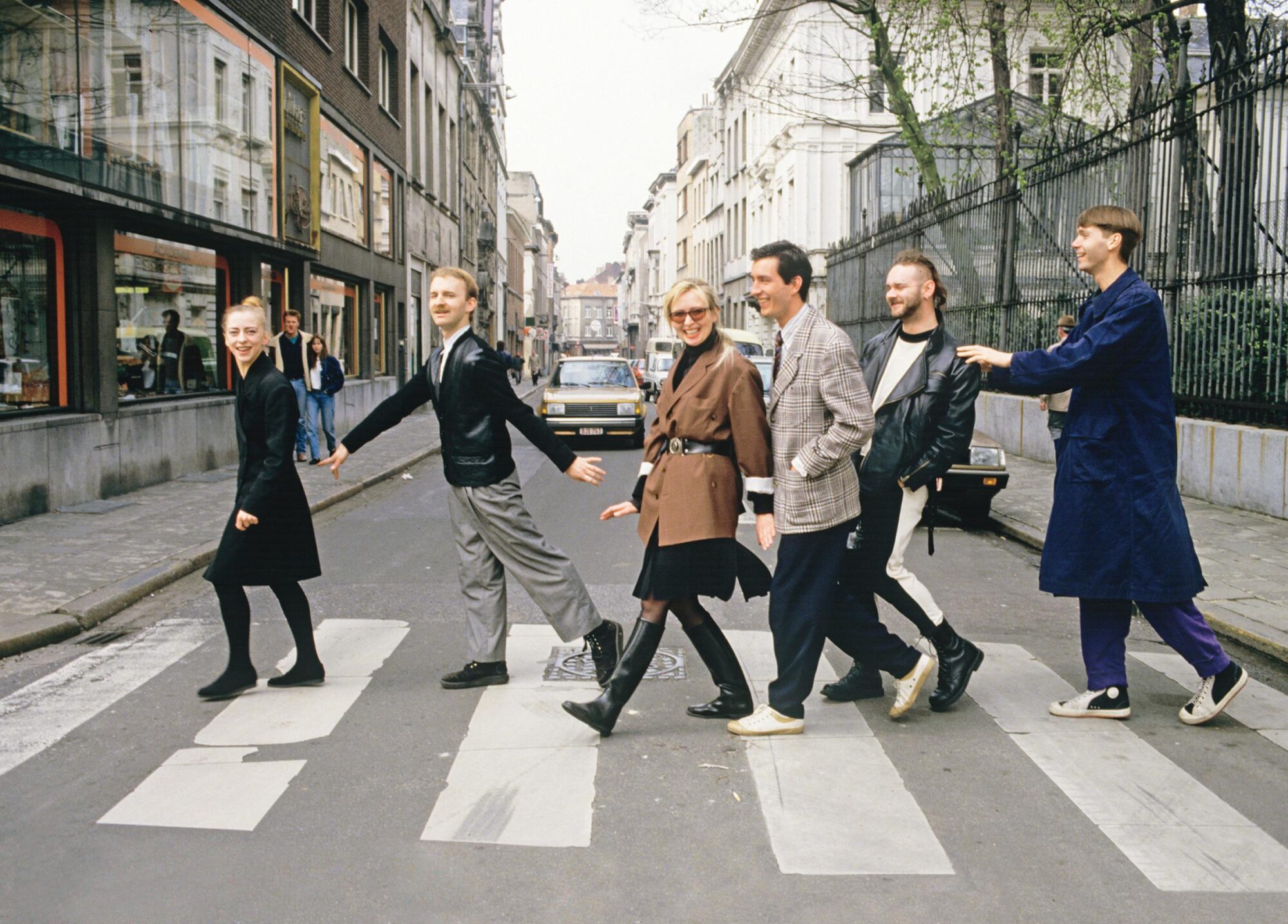 ANDREA Q. — Yes, but something did happen in Antwerp in the Eighties that didn't happen in Florence. I'm referring to the 'Antwerp Six': that could be regarded as a true cultural phenomenon.
LINDA L. — Yes, that is true. Although we have to bear in mind that even Antwerp had not experienced anything similar before then. There were some warning signals but they were latent (as they are here, in Florence). Character-wise, the Flemish are not very expressive, they tend to interiorise, to conceal… let me explain… if you put a Dutchman in front of a class, he will tell you all sorts of things. The Flemish are not like that, at least, they have not been so up to now. What I mean is that the Eighties did not just appear all of a sudden. They were gradually shaped by the existing cultural, artistic and social structures. As a matter of fact, we have always been good at shaping, that is, creating from scratch, from a dream, from fantasy… We should have foreseen the coming of Martin Margiela, one of the many designers who, from scratch, were able to create on white canvas – don't forget Marcel Broodhaers is our master! Italians are always complaining: 'We haven't got the means…', 'there are just not enough…'. Ridiculous! There is always something you can do. You can always express something, because there will always be something to express. What is important is to be transversal, use various stimuli creating interdisciplinary confrontations and discourses. Take fashion, for instance: talking about fashion per se is utterly boring, but it isn't boring if it also leads to something else, or vice-versa.
ANDREA Q. — Fashion that only limits itself to talking about the coolest trend of the year – that is, if we should wear stripes or polka dots – does not really know what fashion is all about. I studied at Polimoda, I have read a lot about fashion, and this is probably why sometimes I feel that 'reading' fashion texts is like reading your daily horoscope…
LINDA L. — Let me ask you a question: have you ever read 'Fashion at The Edge' by Caroline Evans? It is really inspiring. I believe it is the only book that truly talks about fashion. It is like a Bible, everything is in there, not only photography…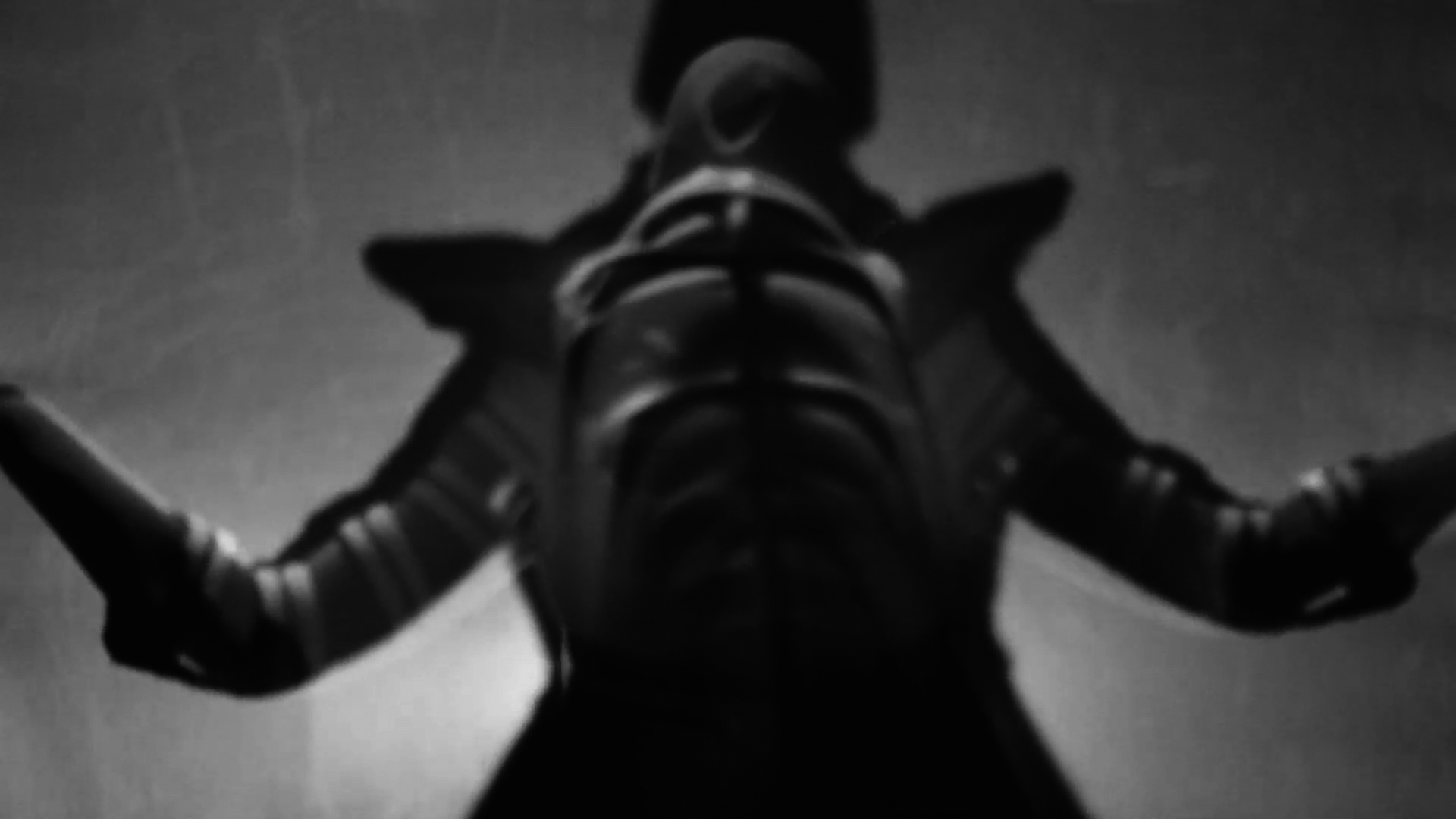 ANDREA Q. — I fell in love with fashion thanks to photography and particularly that of Juergen Teller.
LINDA L. — It's the aggressiveness in fashion that stimulates me, its communicative impact can be powerful and overwhelming and this is what Juergen Teller actually demonstrates in his work. And this is what I'm looking for in Florence today. What do I want to achieve? I want to use that shared feeling that we need change and put it into action, that strong feeling of despising and wanting to break with old mechanisms. I want to erase what we don't like and create something new. I am full of enthusiasm, but my enthusiasm, of course, is not destructive.
VITTORIA M. — The world of fashion always seems to propose the same old faces – those we see on Vogue's front covers, taking part in glamorous parties – and when fashion is enclosed within a circle, there is no longer room for creativity. Compromises are made. But what really counts is to be always coherent and faithful to one's own productive inspiration. How do you prove your credibility today?
LINDA L. — In my opinion, in order to be credible today, you must highlight contents. In fashion magazines, for instance, the visuality of photos and images is not the only thing that matters: people want concepts, too. We don't need photography, fashion and art to just act as a mundane mirror. We don't want personal narrations and biographies: we already have Facebook for those. What we need is something that goes beyond.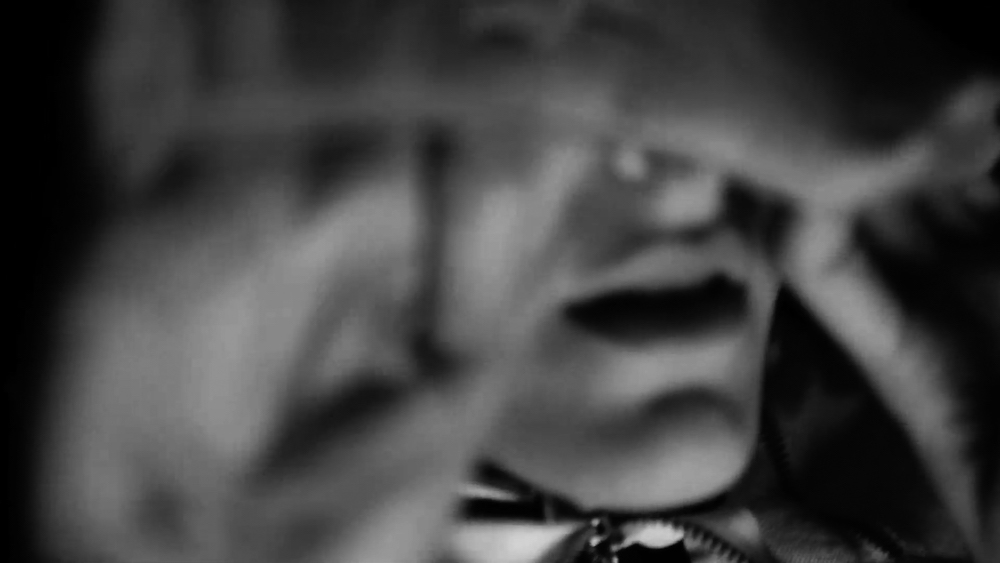 VITTORIA M. — Would you say fashion is going through a period of crisis today?
LINDA L. — Moments like this are very intriguing. If everything goes according to plan, if everything is 'fine', nobody ever reflects on anything. Yes, this is a period of instability, particularly in Italy. Fashion too is suffering. However, uncertainty and the incapacity to find immediate solutions to our problems are not synonyms for intellectual and creative death. There is still a lot of energy and stimuli around. New ideas can still be found. If I had to describe the present situation, I would say that fashion, today, is a bit like a two-headed monster, hovering between luxury and fast-fashion. It is like a body going in two different directions, and this makes individual choices extremely complicated.
It is not easy to find one's own direction. In fact, I believe there is no such thing as a 'correct choice'. In fact, having many choices to choose from is what makes life exciting and stimulating. What scares me is that we have very few experts on fashion. There are perhaps only five or six people who can truly write about fashion: Suzy Menkes, Cathy Horyn, Tim Blanks, Danilo Venturi and Lamberto Cantoni. Very few people really understand the subject. People tend to generalise too much, the quality of information is often very poor and lacking competence. Culture is a luxury. Today's crisis is not, therefore, a commercial or sales crisis: the sales are there and the products are available, perhaps there are even too many. What is missing is cultural thinking behind the products. Smart strategies must win over aesthetic elaboration. There is a lack of research on the new meaning of clothing and fashion – which is what gives sense to a product. We are stiff: we have lost our freedom.
ANDREA Q. — What do you mean by that?
LINDA L. — We all have the same problems, there is no such thing as cultural distance anymore, and everyone being too close together can turn out to be a prison. The fact that we can easily confront each other and compare our diversity has led us to neglect individual needs, while individuals' points of view have become blurred. We all live comparing everything and there is a lack of personal initiatives. I fear that creativity itself risks becoming an almost standardised instrument – and that is not what I want. I like to think that everyone has to meditate on things form their own point of view, that everyone has to define their own sense of personal, priceless meaning…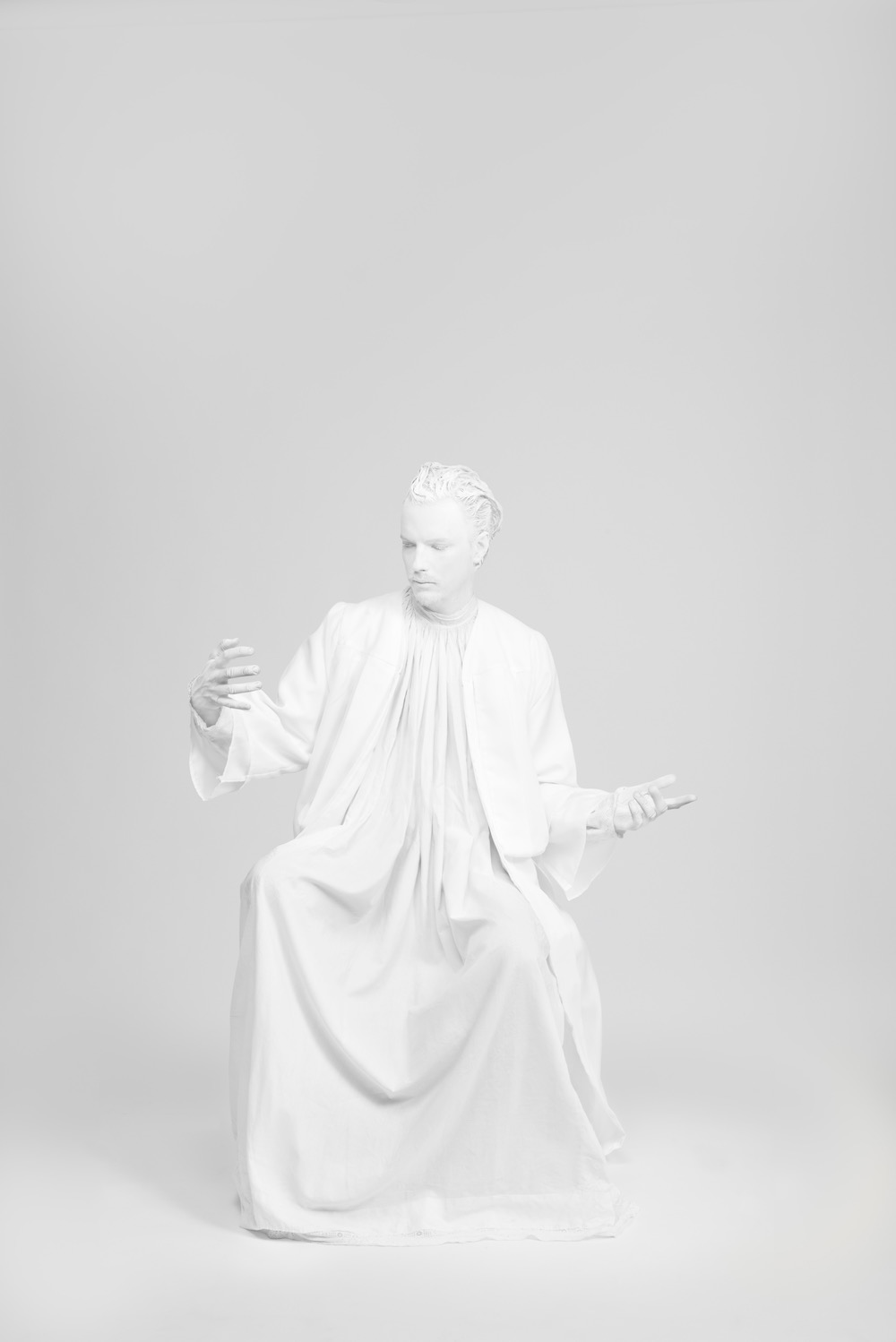 ANDREA Q. — What helps you understand fashion?
LINDA L. — A good example is the website created by Stefan Siegel, notjustalabel. 7000 young people, exceptional projects. This is where we must look for creativity, not in stores. There is no more room for innovation and risk-taking in warehouses and boutiques. Everything has already been decided. Buyers already know what to channel into the market. Trends are already programmed, all has been planned. This, therefore, is the major problem: there is no room and no money for young people. There is a lack of emerging brands, of young purchasers: retail is mundane and creativity is lost in inaccessible luxury.
VITTORIA M. — What about fast-fashion?
LINDA L. — That is at the other pole – the other head of the fashion monster. Each one of us has bought a pair of Zara trousers, as I have. That being said, I haven't bought anything else there in over 12 months. I do not want to play a game that I feel does not belong to me.
VITTORIA M. — At the beginning of your working career, you opened a boutique in Antwerp…
LINDA L. — Oh, yes! An 'experimental' boutique. I didn't earn much, but I had fun. It was a game, and I played the most unexpected cards. I had Helmut Lang's first collection at a time when nobody had even heard of him; I had Dolce&Gabbana's first designs… Needless to say that now I would never do it again; I would not even have fun. I would maybe consider the risk too high. On one hand, I miss the idea of having a concept store which is not so strictly bound to a marketing plan, on the other hand, I think that if I were to set up a store now, I would do it differently. It is no longer a game. Business cannot do without its strict marketing rules, absolute organisation, time schedules and benchmarks. Nothing is left to chance.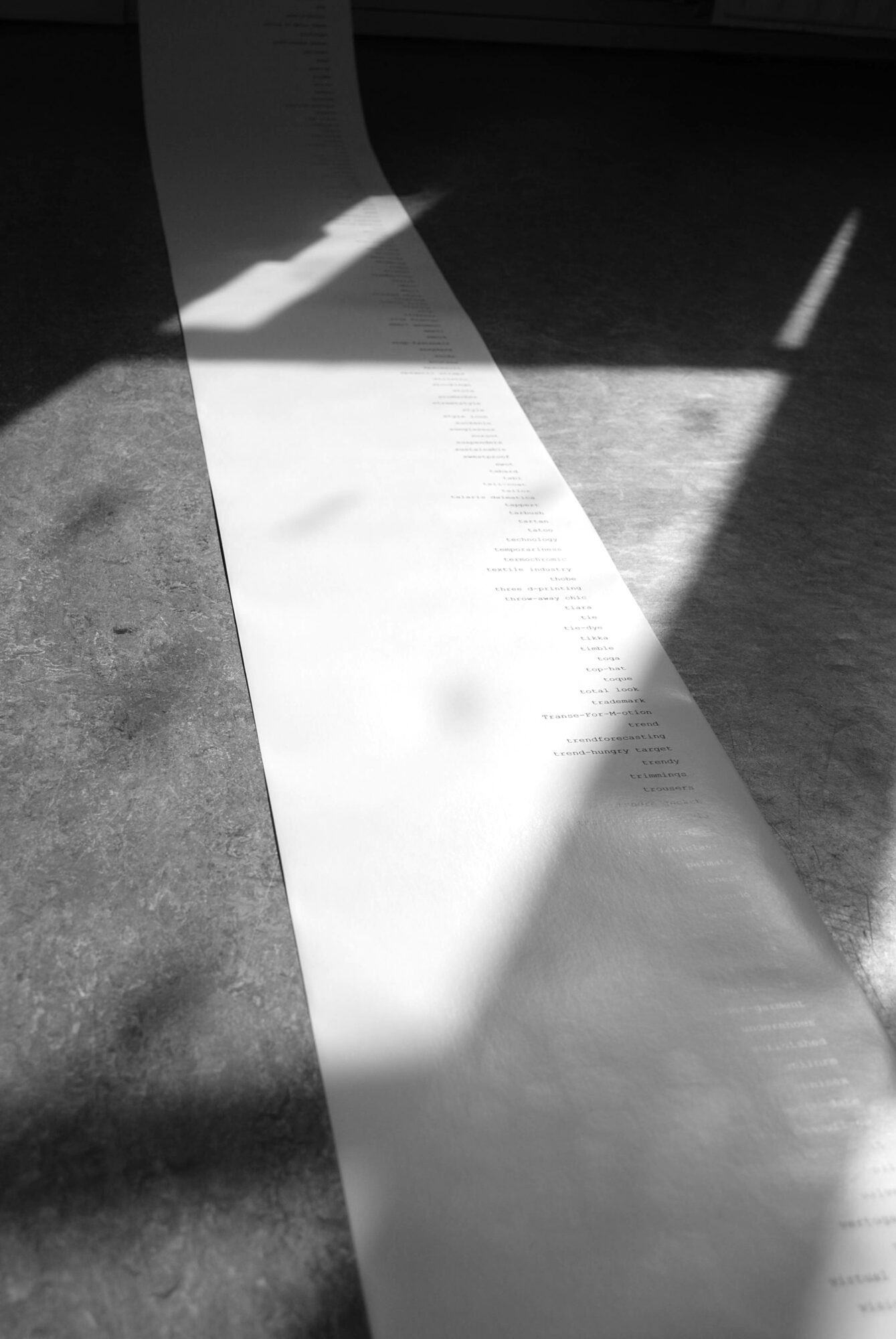 ANDREA Q. — How can we be experimental and innovative in fashion today? What does Polimoda do to achieve this?
LINDA L. — We need to have rigour, competence and capability, and we must not forget that fashion is a 'terrible' thing: changes in this field are continual; even the profession of pattern-maker itself is constantly evolving. Recently I have promoted a series of new courses and Masters' programs – Art Directing, for instance: our students have to be able to communicate their ideas, not only to put them into practice. They must have a deep understanding and knowledge of the fashion world and be able to talk about fashion and express themselves correctly. What I have tried to propose is a multidisciplinary educational model, aiming at studying body, space, technology, fashion and the use of language. We have, for a very long time, been accustomed to communicating in a univocal and linear way – centring attention on the professor and their message. This is no longer enough. We must transform educational profiles.
VITTORIA M. — What is your Trend Forecasting Master course about? Who is the Trend Forecaster, exactly?
LINDA L. — It is a figure that combines method and intuitiveness. It is essential to know how to combine methodology, skills of observation and intuitiveness. The trend-forecaster is exactly that: a successful combination of qualities, in which instinct has an absolutely predominant role. I have the feeling that we are almost afraid of the power of instinct, that we are no longer able to rely on our 'sixth sense' living in such a well-organised world. I think only instinct can repair our malfunctioning mechanism.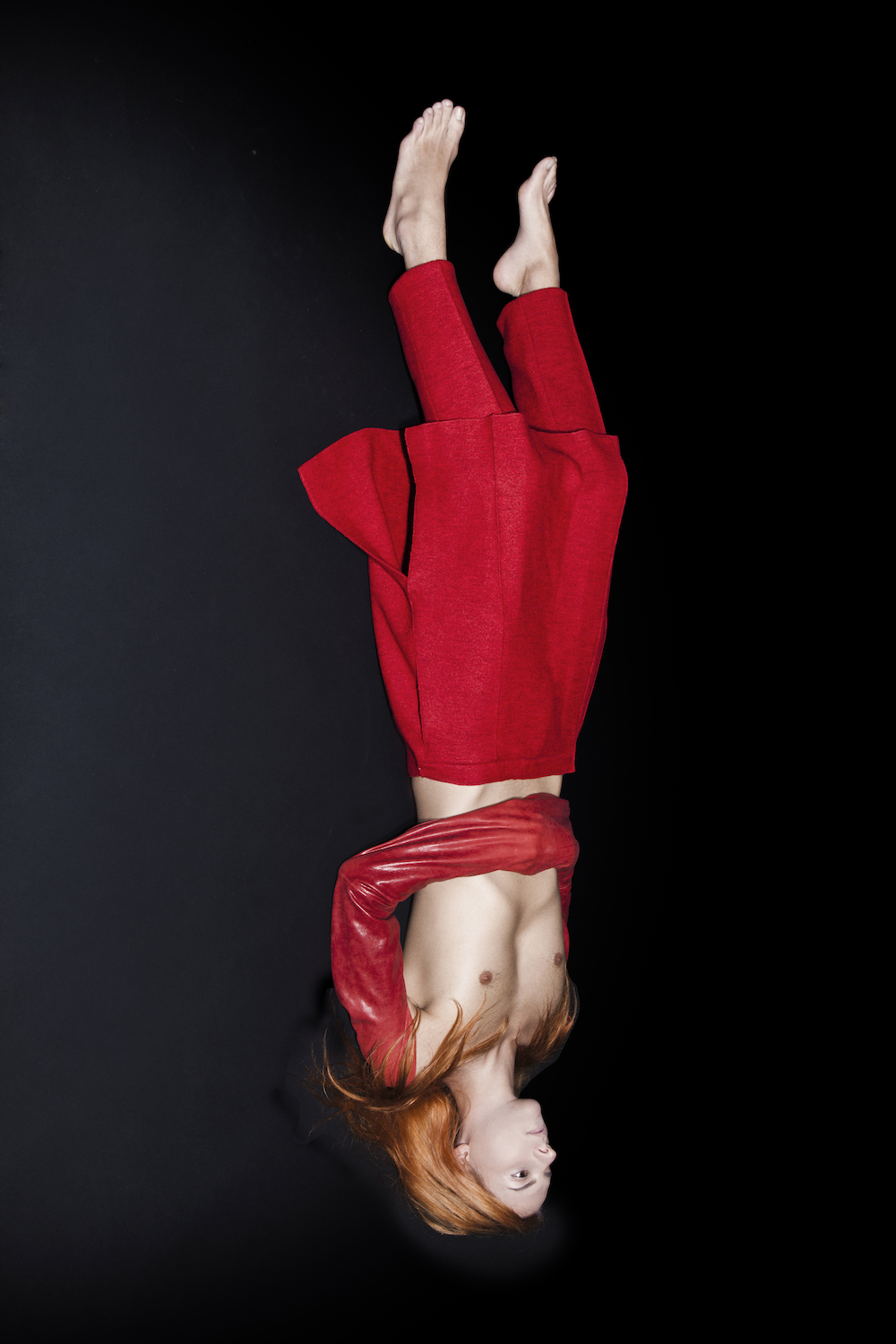 ANDREA Q. — What relationship does fashion have with arts? Photography, painting, architecture…
LINDA L. — Of course, fashion always has to keep in mind every other cultural expression. But we must be careful here: we risk making a great mistake by throwing everything into one basket, whereas all components are freestanding yet connected to each other. We often think we can compare fashion designers to architects, or compare roles that are, in fact, not that similar. Let everyone do their own job! To each their own. A product designer is not a fashion designer, an architect is not a designer. Creative instinct is what they have in common, the same zeitgeist that creates a building or designs a garment. Yes, we can associate different operations that have the same origin or the same basis; we can compare different projects and put many art forms side by side – for example within a magazine. However, every art form will remain autonomous; each one expressing itself in its own particular way, including fashion. Every artist – every fashion designer – must be aware of this.
VITTORIA M. — If you were given the chance to speak about yourself in a magazine – 'A-Magazine-style' – which artists, topics and images would you choose?
LINDA L. — Interesting question… Well, I am a very minimalistic person. I absolutely love voids; even in architecture, in design, in interiors. I would therefore choose people who express themselves in the most synthetic and essential of ways. Tadao Ando, for instance. Let me think… Words would be the leaders: more texts; more written texts than images. Even calligraphy would be fundamental. My world – as I said earlier – is as minimalistic as possible: I find space feeds my imagination, visual exuberance gives in to the essential. Now I need to write. I have never done this before: I was not good at it. I have always found it difficult to express myself in writing, whether it be in French, Flemish or English. And even more difficult now that I also speak Italian… but I cannot ignore this need I have. What I mean to say is that, at the moment, fashion as an object interests me less: on my pages, photographs and images would only make sense if associated with words, concepts and slogans. It is the power of words that currently fascinates me.
ANDREA Q. — Which one of these two forms has the strongest communicative power in your opinion: words in a text or words in their visual appearance?
LINDA L. — Both.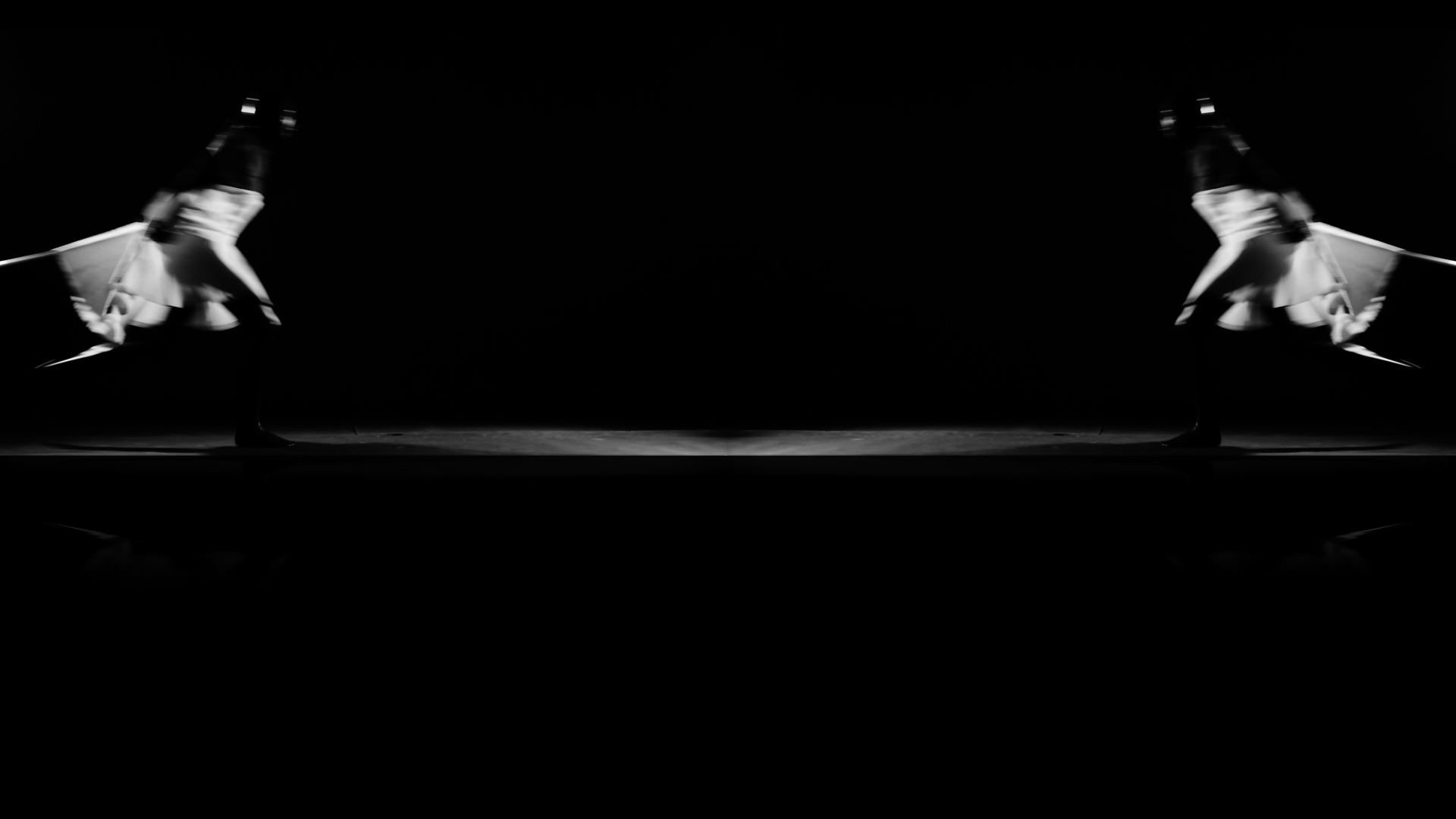 VITTORIA M. — And what do you look at in the external world?
LINDA L. — I look at very little, now. I have travelled a lot and I have seen a lot. Now, I no longer need to observe everything. I need voids and contrasts, I need black and white, deserted spaces, to close my eyes and let light in, alone, to design. I do not need colours, I almost don't need anything. I believe that everyone needs different moments throughout life. There was a time when I had to open every window, every door, every box, in order to see what was hidden inside; I had to look for every kind of information, I needed to be curious. Now I seek voids, where black is black and white is white. In fact, voids are full of imagination. I am rather dramatic. What I like are luminous contrasts that create and delimitate space. Sometimes you have to fill yourself up with all sorts of things. But now, I need to feel empty. I have to meditate. Light plays a fundamental role in this: it stimulates thought, it opens up spaces. In every home I have ever lived in, light has meant everything.
ANDREA Q. — Light is also very important in photography. It is something that characterises my style of photography. The light I am talking about is like that of Juergen Teller, it pervades everything: it invades and makes everything golden. A 'reflective' light. What I strive to obtain in my photographs is not actually a realistic depiction of reality – our eyes are enough for that purpose! Photography must, indeed, reveal something else; something that the human eye cannot see. What I am saying is that there are many ways of imagining: mine, yours… I think even fashion itself is perceived through imaginative channels, such as Margiela's concealed faces, for instance. This veiling, this way of concealing, of hiding the identity of the person who is wearing the garment fascinates me. Don't you think it is a very powerful way of communicating?
LINDA L. — Yes, I do.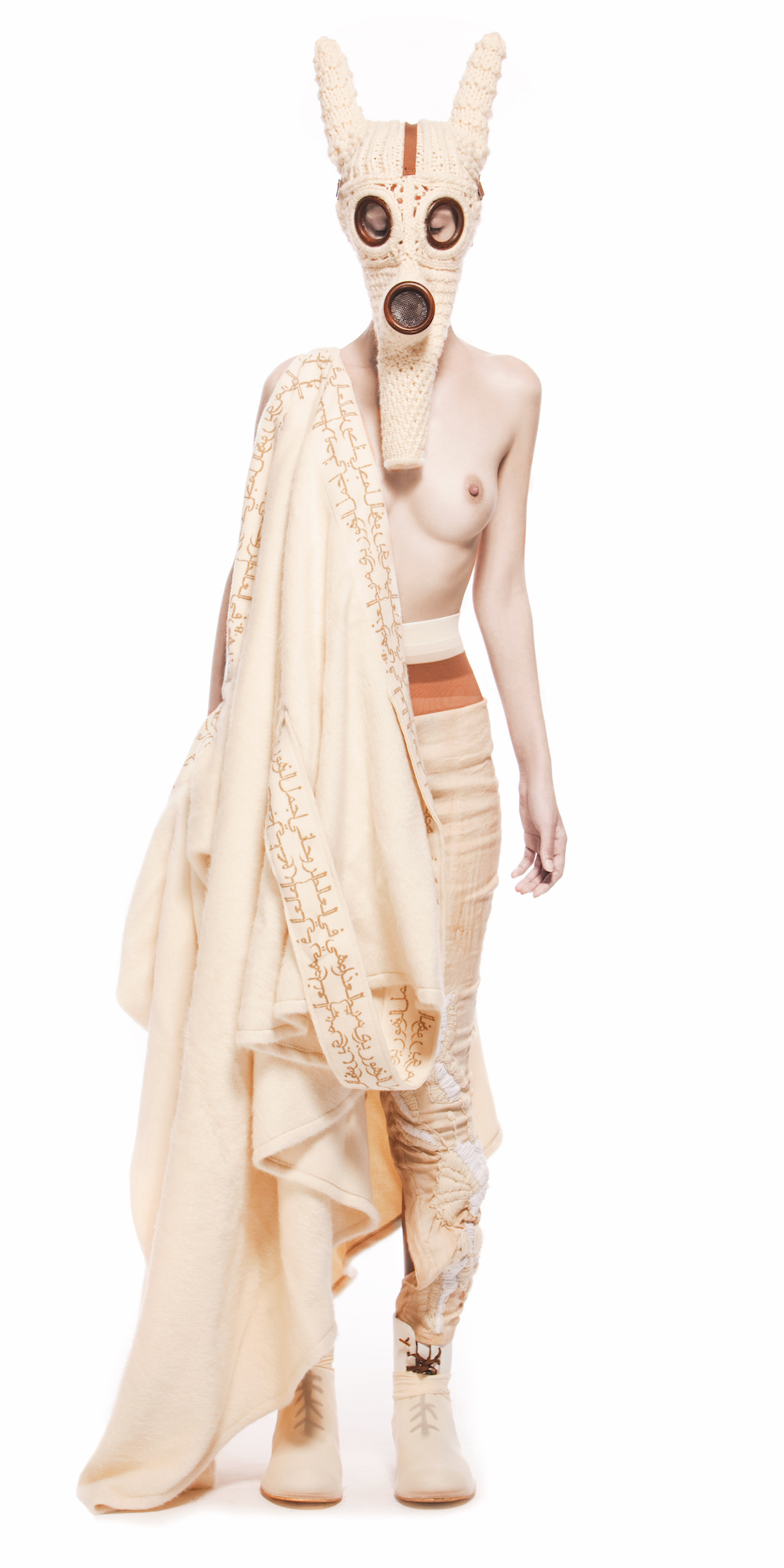 ANDREA Q. — Apart from 'veiling faces', are there any other significant ways of concealing, in your opinion?
LINDA L. — Well, Facebook. A 'real yet virtual' world.
VITTORIA M. — Let's get back to your current work: Polimoda – one of the most important fashion schools worldwide. Is the fact of being based in a small town like Florence not a limit?
LINDA L. — No, on the contrary. Everything is more accessible. A small town has the advantage of being compact and less dispersive. Thus, we can concentrate more on what we are doing, but not loose contact with the rest of the world. Florence, moreover, has got an extremely rich artistic and cultural heritage: it has a beauty that fashion needs – beauty and fashion are one single word. Villa Favard, our head office, with its history, the memories of a 'cultural centre' is the ideal place for forming the designers of tomorrow; it is the right place to teach the three qualities that fashion requires: essential skills, vision, intuition and ambition.
ANDREA Q. — Some time ago you declared in an interview that the task – in fact, the essence – of fashion is to create something which is not yet fashionable, desirable. I really appreciated this definition. It is so true. Perfect.
LINDA L. — Fashion is ephemeral – a new fashion is created every six months. Nevertheless, its impact lasts even longer. Fashion is a mirror that reflects the future. In a a way, forecasting fashion is a way to forecast the future. This is why fashion requires commitment and rigor.
ANDREA Q.— What do you think of Raf Simons? He has a great amount of responsibility now working for Dior…
LINDA L. — I was at the last haute-couture fashion show in Paris. It was a magical moment. All the most important people were there; the whole fashion world was there and the atmosphere was – well, how can I define it? – Laid back, warm and friendly. No stress, nobody criticising.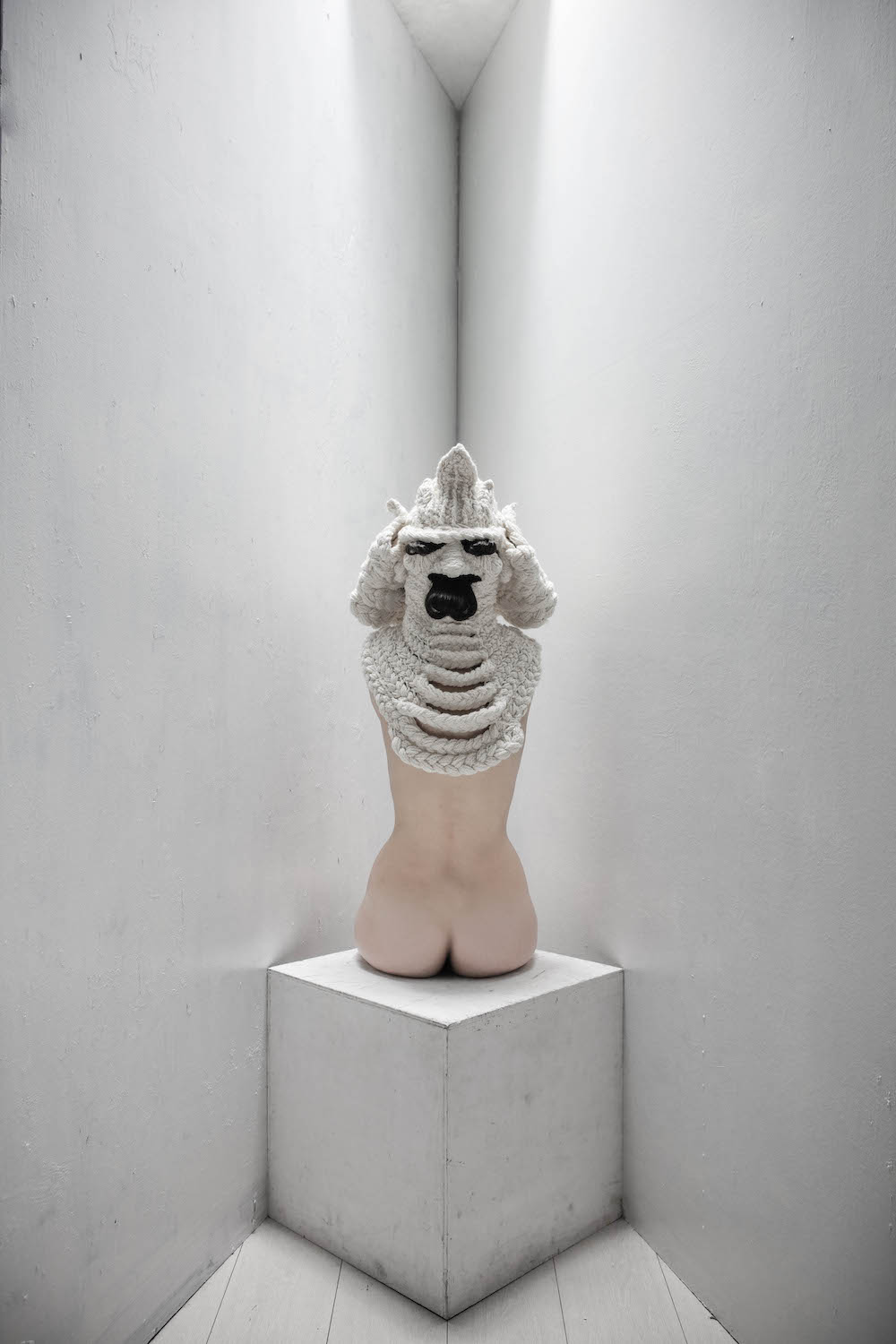 ANDREA Q. — Are John Galliano and Raf Simons very different from each other?
LINDA L. — Yes, they are. When Dior chose Galliano as a designer, they needed to impress, to shock and renew, and they did so: a real show, a theatre of novelty. But after the show, there must be time to reflect: this is what Raf is doing, going 'back to the roots', back to the origins. He is putting things to rights: he is recapitulating.
ANDREA Q. — In a way, I would say that Raf Simons is to Dior what you are to Florence. Two historical landmarks; two reinvigorating personalities. What do you miss about Antwerp?
LINDA L. — Shrimps, those small and grey shrimps – they don't have them here – with mayonnaise. I get them sent over now and again.
ANDREA Q. — And what about French fries?
LINDA L. — Not really. I miss the port and its warehouses; they could host the new Palais de Tokyo of Paris.
VITTORIA M. — And what is missing in Florence, apart from the grey shrimps?
LINDA L. — Many things are missing…
ANDREA Q. — A bookshop, like the one in Antwerp, Copyright, just next to the Fashion Museum.
LINDA L. — Just one thing is missing. Emptying a refurbished historic building, and filling it up again with a gallery, a hub for ideas, concept-stores, a museum, a café, a bookshop, generating a meeting point, a think tank for all artists.
lindaloppafactory.com
instagram.com/loppa.linda
November 2013